Podcast: Play in new window | Download (Duration: 1:15:56 — 139.1MB)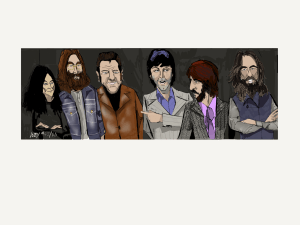 In this episode, Robert and Richard discuss three (or more) critical errors of judgment that cost The Beatles big time in terms of harmony and longevity. Drugs? Klein? Yoko? Lack of parity between the principle songwriters? Quitting touring? What were the factors that, had they gone another way, might have kept the band on track longer?
June 2016 has arrived. Six months is plenty long to be looking at the calendar you started out the year with, so why not swap it out for the Something About The Beatles 2016 calendar? It features hundreds of Beatles history dates and 24 full color original illustrations. Get one of the last remaining copies here, specially priced!