Podcast: Play in new window | Download (Duration: 1:39:50 — 182.8MB)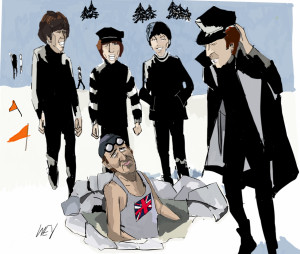 In this extended episode, Richard and Robert pay tribute to The Beatles' road manager-turned-producer/songwriter. Evans did more than lift and carry: he contributed musically in the studio and continued assisting and collaborating with them until his sad and tragic end at 40. Hear our analysis, musical clips and – in an interview with Laura Gross taped five weeks before his death – his own words.
Songs include "Lonely Man" and "No Matter What."
June 2016 has arrived. Six months is plenty long to be looking at the calendar you started out the year with, so why not swap it out for the Something About The Beatles 2016 calendar? It features hundreds of Beatles history dates and 24 full color original illustrations. Get one of the last remaining copies here, specially priced!