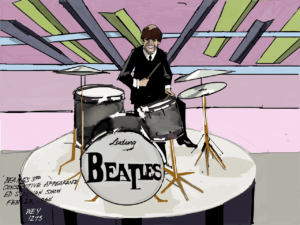 In honor of his birthday, Richard and Robert honor Ringo by focusing an entire show on his drumming (as well as that of his predecessor). Aboard for the discussion is Gary Astridge, Ringo's drum historian and archivist, as well as Alex Cain and Terry McCusker, authors of Ringo Starr and The Beatles Beat. We'll be exploring the kits he used as well as his evolution as a drummer and percussionist.
Songs include "Boys" and "Dear Prudence."
Find Alex and Terry's book
here
.